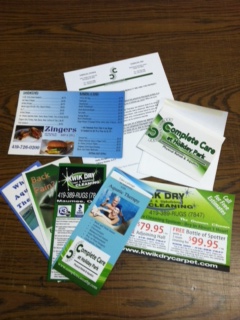 At Area 51 Signs & Designs, we offer a variety of printing services to meet your needs.
Letterhead
Letterhead creates a strong impression in business correspondence, whether for formal letters outside the company or internal memos. It's a way to tie your messages to you and your company, which shows attention to detail and maintains your brand identity.
---
Brochures
Brochures are a popular format for sharing detailed information in a highly presentable way. They are usually colorful and folded, so they are an efficient format for providing information about your company, its products, and services.

Brochures are a classic marketing weapon for a reason. They are an efficient way of getting valuable marketing messages in both images and text directly into the hands of potential customers. Brochures allow customers to quickly get a feel for products or services, while also finding answers to many of their initial questions. Brochures are great to include in a sales kit or pass out in high-traffic areas.
Menus
Thank You Cards
Flyers
Posters